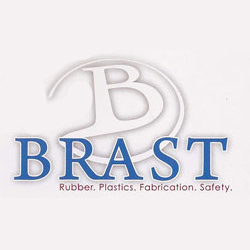 Delivery Driver/Warehouse
Louisville, KY
Brast Industrial Solutions, Bluegrass Industrial Park, Louisville is hiring

Local Delivery Driver/Warehouseman

Full-time position. No CDL required
DOT physical and drug test required

Route includes primarily deliveries within 30 miles of Louisville, with occasional runs east to Lexington and south to Lebanon. Warehouse, forklift duties as needed.

Apply using Quick Apply Method with resume or work history attached - see Apply buttons

EOE

High School Graduate or GED equivalent
Previous experience desired
• 21 years of age minimum
• Valid driver's license and clean driving record
• No CDL required
• Punctual and regular attendance
• Courteous attitude and neat appearance
• Respond positively to directions and cooperate with other employees
• Load and unload delivery truck insuring items loaded match packing list as to counts and product.
• Material may range in weight up to 70 plus pounds
• Safely operate forklift
• Deliver to customers being sure delivery receipt is signed and dated
• Pick up at suppliers
• Weekly inspection and reporting of safety features, tire pressures and fluid levels of the vehicles, and correcting any deficiencies or alerting supervision of any issues.
• Being sure all documents, including registration and insurance cards, as well as DOT required items are in the vehicles
• Keeping vehicles clean and assisting in maintenance
• Assist in warehouse as needed before or after deliveries, or when delivery schedule is light.
• 7:30am-4pm, Monday-Friday
• Some overtime may be required evenings and Saturdays
18391